Apply Now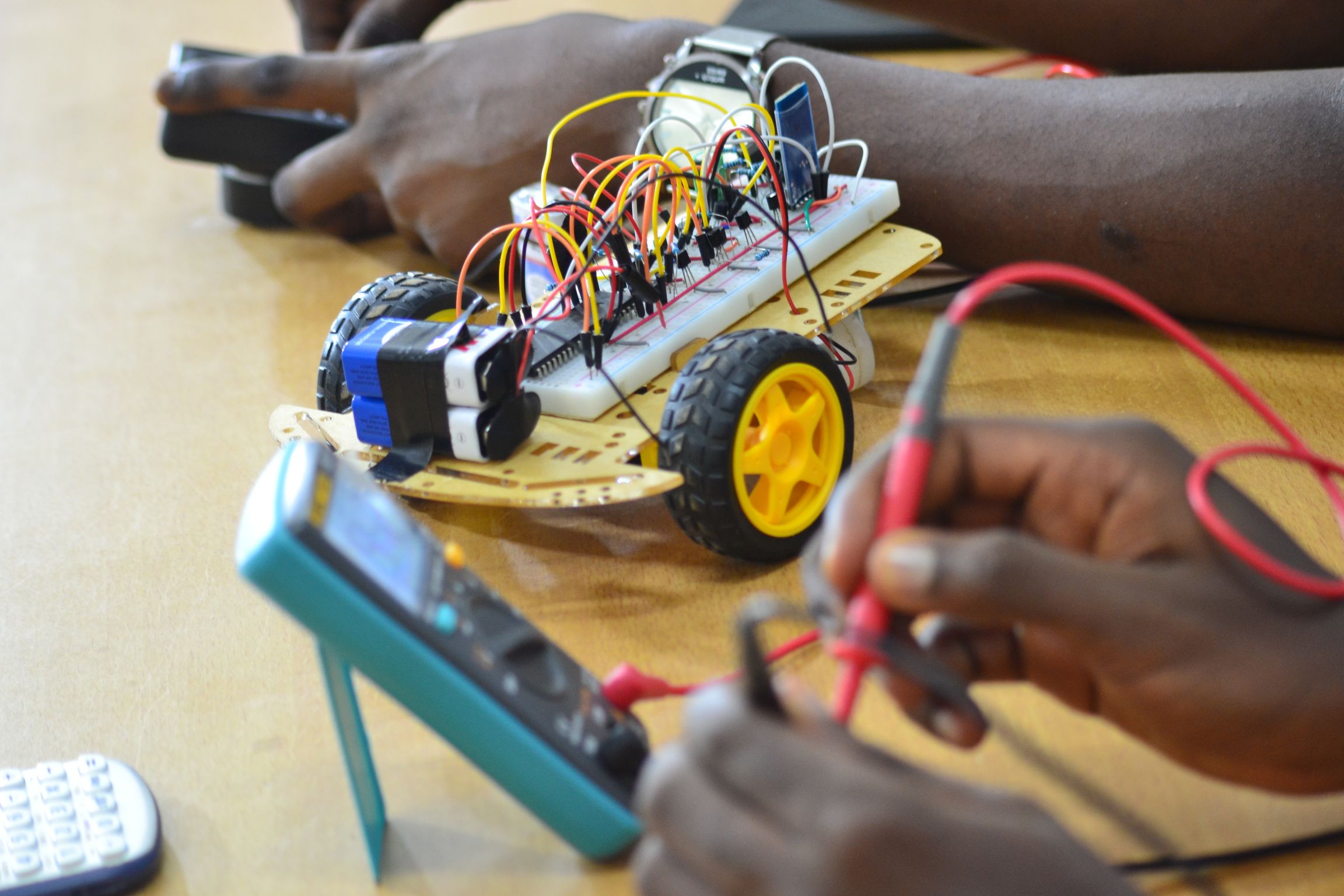 MISSION
To awaken the interest of students in technology.
VISION
To equip students to embrace the technology revolution.
OBJECTIVES
Develop problem solving and creativity
Develop teamwork among students
To make the study of science more practical
Give students skills which they can deploy as career or in their careers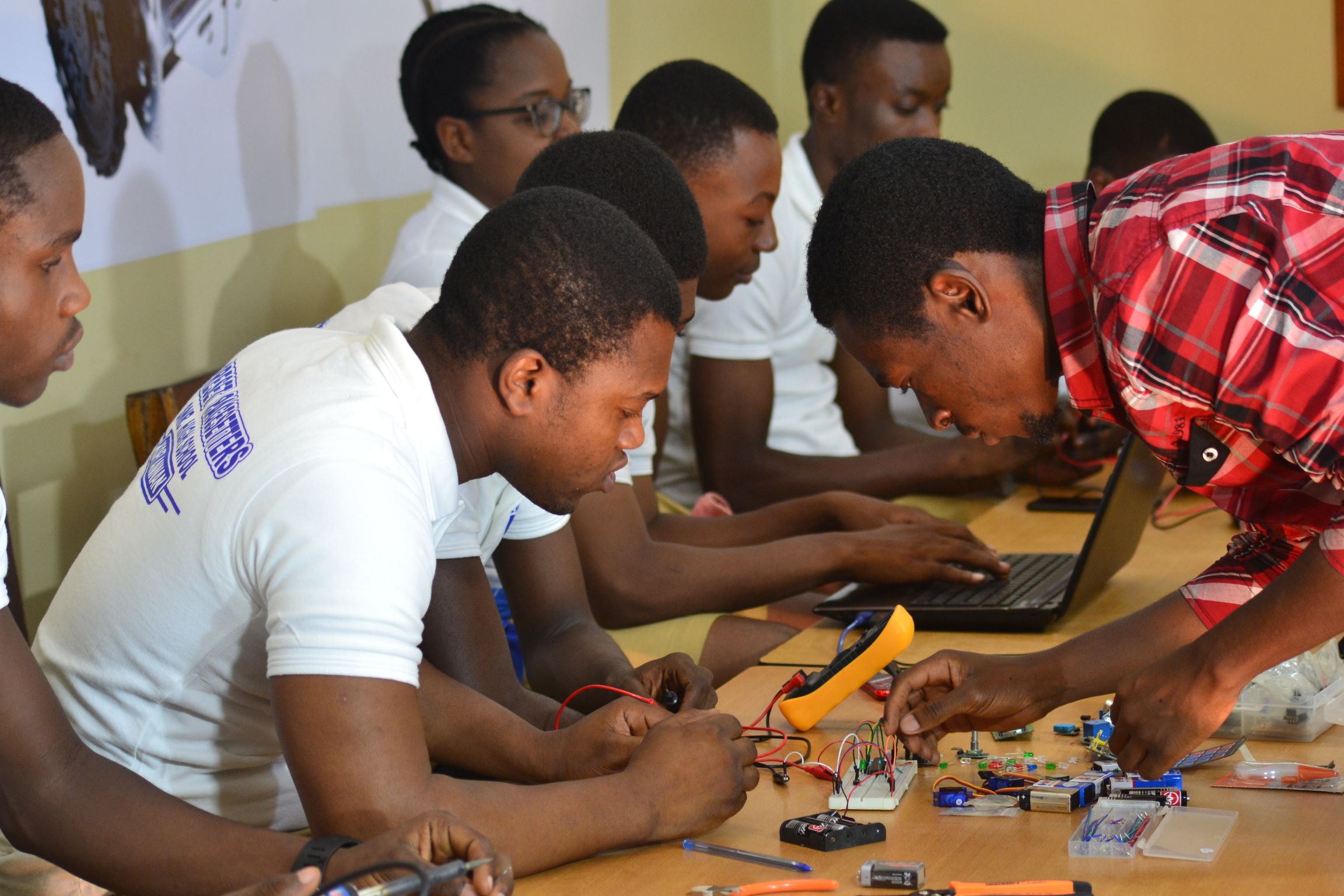 BENEFITS
Students can develop careers from skills gained.
Students will have the upper hand to gain employment.
Students will become critical thinkers and problem solvers.


CURRICULUM
Electronic Circuit design and debugging
Firmware development
Embedded system design with arduino
Robotics design
Robot movement
3D modelling and printing
MEETING DAYS
JOIN US EVERY FRIDAY
3:00 - 4:30 PM
Powered by Froala Editor