Apply Now
Preset Pacesetters SHS Anthem
The school anthem for Preset Pacesetters Senior High School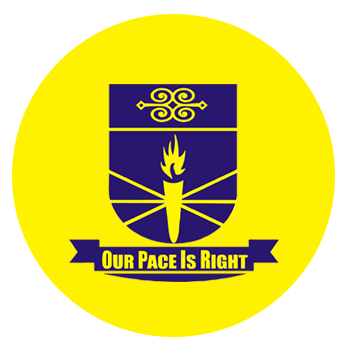 Anthem

VERSE ONE
We are the great Preset Pacesetters/Premodal;
We lead the wise home
We receive the foresight from God
To set the right pace.
A pace that leads to success
The best one can achieve in life
Our pace tracers will never fail
For we take side with God.
Because the Lord is our foundation
That is why we are standards,
From North to South and East to West
There is but one school.
Always, we are the foremost among equals
Indeed, our pace is right.

VERSE TWO
Let's hail the great Preset Pacesetters/Premodal;
Our mighty twin schools
With a common vision to set a pace
For others to tread on.
Two heads are better than one
The reason, we are two in one
Putting our heads together
Setting the unique pace
Discipline is the key to all our doors
Perseverance the brain behind,
Our flawless and constant success;
That is the reason we are second to none
Indeed, we are pacesetters.

VERSE THREE
The great preset pacesetters and premodal;
The pacesetters home
We impart the wisdom, knowledge
And the enlightenment
The leaders of the future
Will need to attain their heights
Discipline, hard work and determination
Lead us to our success
Count on us and you will never fail
You are assured of your success.
The leaders of morrow's world
Come lay a foundation.
Oh yes! We are the only hope for the morrow
Perfect is the pace we set

Composed by Emmanuel Wilson K. Ahadzi